PARASAFE PARASAFE
 PARASAFE PARASAFE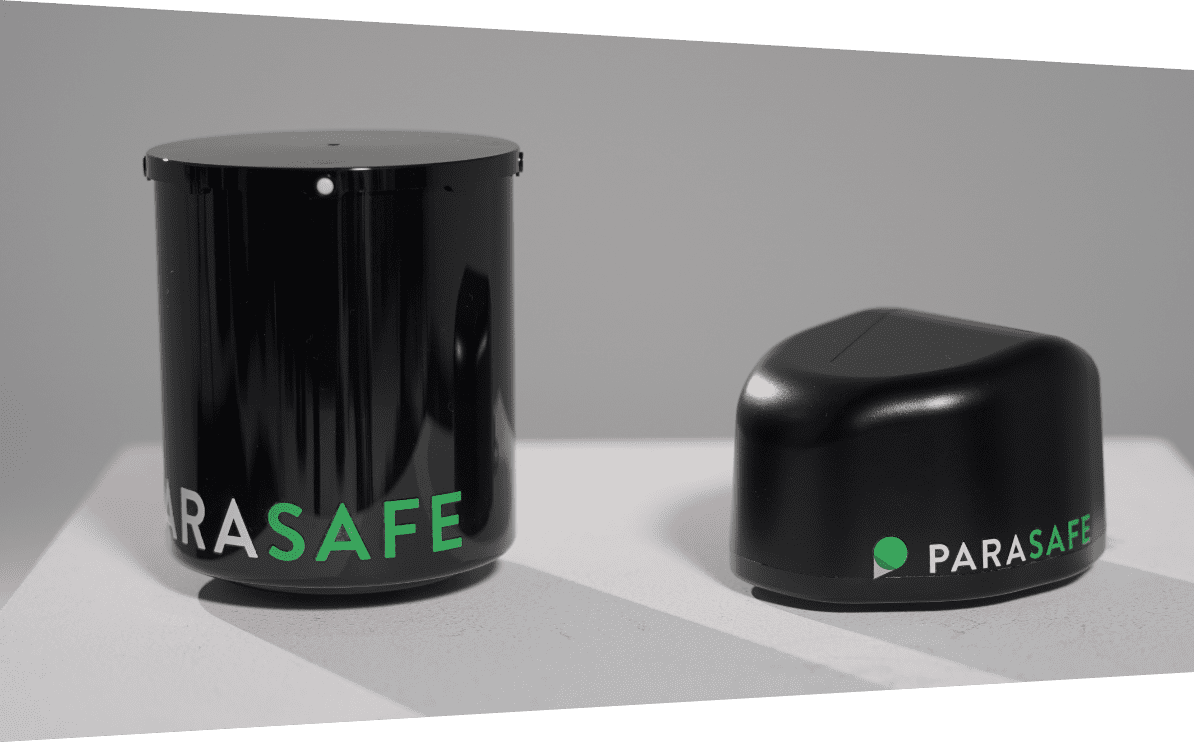 PRODUCT
Emergency Parachute System for UAS
Japan's first emergency parachute system for UAS . Due to unforeseen circumstances, the system ejects and deploys an emergency parachute using minimal pyrotechnic when a drone falls. Nippon Kayaku Co., Ltd. is Japan's first industrial pyrotechnics manufacturer and can produce highly safe pyrotechnic devices. We have applied the technology used in automobile airbags to parachute systems.
Learn more.
The following customers are using our products
Visible safety devices enable us to provide safe drones.
Essential equipment for safe drone operations.
It helps us conduct experiments without damaging the drone during research and development.
FEATURE
Three Reasons to Choose PARASAFE.
Parachute Safety derived from our high reliability automotive safety products.
High-speed deployment enables low-speed descent to protect people, drones, property, and payload.
Long-lasting safety and security with after-sales service
Learn more.
USERS' VOICE
USERS' VOICE
Since drone insurance premiums are expensive, PARASAFE is well worth it, considering the cost.
Drone
companies
We want to promote safety measures visibly, not just the fail-safe installed as a program.
Drone
companies
The presence of a parachute gives a sense of security and differentiates us from other companies.
Drone
manufacturers
Compared to propeller guards, the effect on flight distance is small.
Drone
companies
Even major drone manufacturers offer a one-year warranty, so PARASAFE's one-year warranty period is long enough.
Drone
manufacturers
The parachute opens faster than those made overseas.
Drone
manufacturers
I was impressed by the smooth opening of the parachute.
Drone
manufacturers
Not requiring to fold the parachute is a significant advantage. The quality is better than other companies' products. 
Drone
manufacturers
The product has been verified with automobile quality, demonstrating its high robustness.
Drone
manufacturers
The follow-up on how to install and use the product is very helpful.
Drone
manufacturers
I believe parachute safety device will become mandatory when flying over people.
Drone
manufacturers