Nippon Kayaku Conducted demonstration in Toyota city, using Emergency Parachute System for Commercial Drone and Airbag System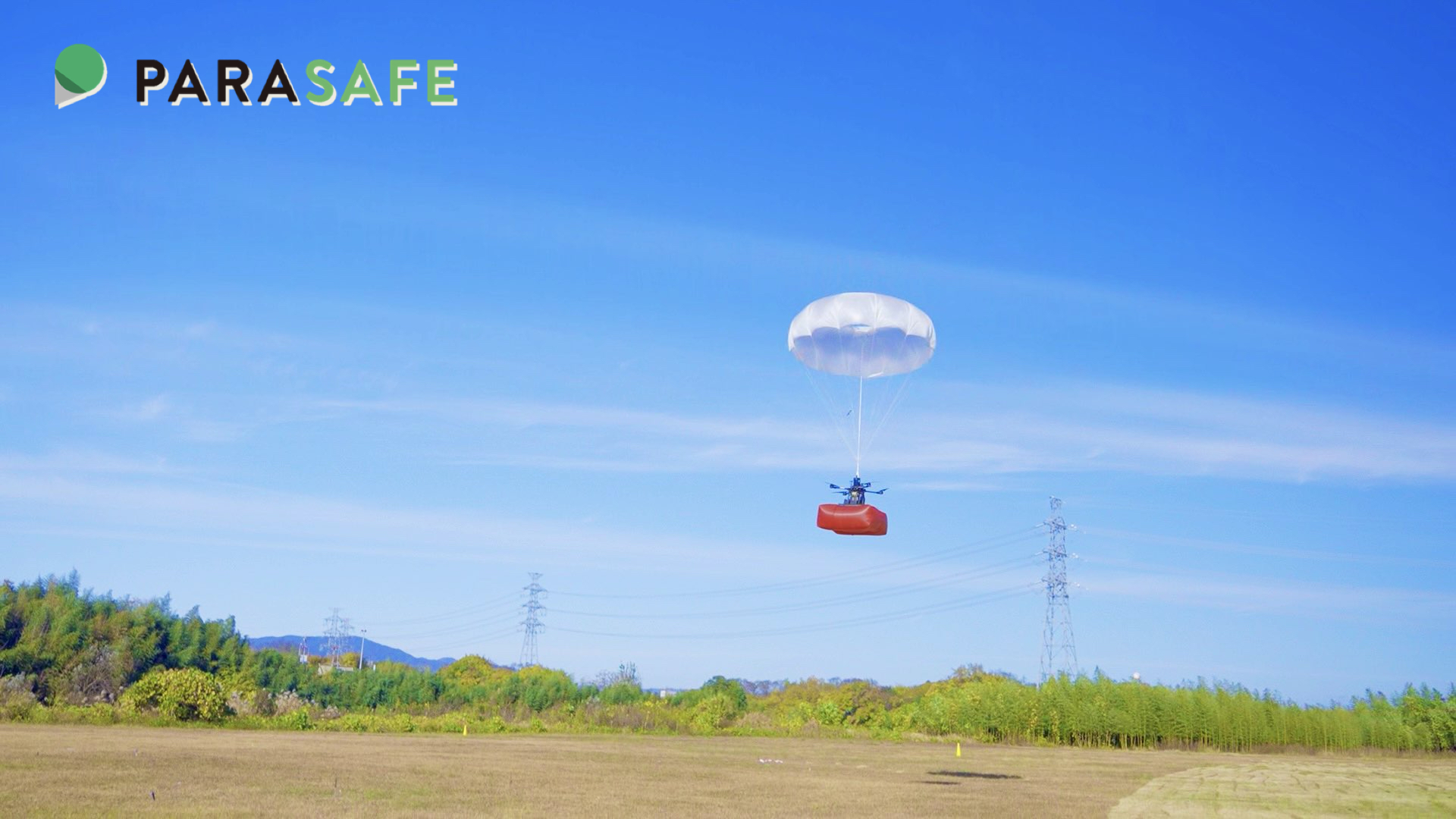 Nippon Kayaku demonstrated its developing emergency parachute system for commercial drone and airbag system in demo-test event of Toyota city, held by Toyota Drone Association, on November 25th, 2022.
We demonstrated a serial flow of dropping a drone mounted with the emergency parachute system for commercial drone "PARASAFE®︎ CA12-01″(selling now) and with the emergency airbag system for commercial drone(under development) from the height of 30m and making an emergency landing using such parachute system and airbag system.
As there was no damage in drone itself and the venue, we were able to offer visitors an experience of the effect of parachute system and air bag system.
As Nippon Kayaku will conduct demonstration of our developed products at exhibitions of many kinds of places and industries, we will continue to announce on this website whenever any schedule of demonstration is fixed.
If you have any question on parachute, airbag or other safety devices related to drone, please do not hesitate to contact us.