Exhibition Report at "Japan Drone / International Advanced Air Mobility Expo in Kyusyu, 2022"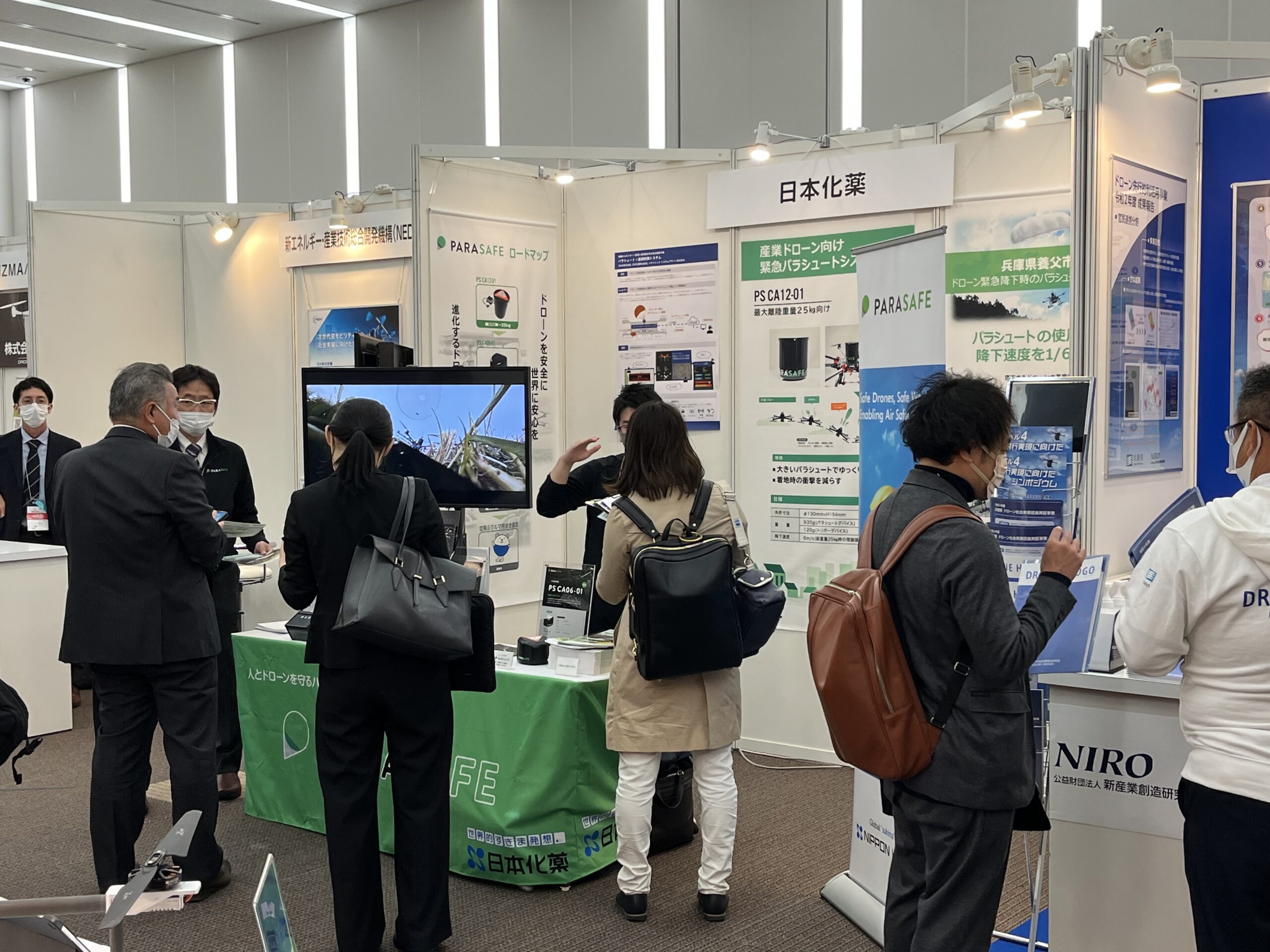 Nippon Kayaku exhibited in "Japan Drone / International Advanced Air mobility EXPO in Kyusyu, 2022", held from December 6 to 7, 2022.
As this exhibition was held just after "the removal of ban in drone's Level 4 flight (Beyond visual line of sight in a manned zone)" followed by the amend of Aviation Act as of December 5, 2022, far more people arrived than we expected, and it was so lively that the brochures ran out in one (1) day.
Also, the new product CA06-01(for 15kg)scheduled to be released was highly interested, and many customers told us that they were highly expecting the release.
Furthermore, we were highly reported by several media, and we were able to realise the high interest and social importance in drone's safety system once again.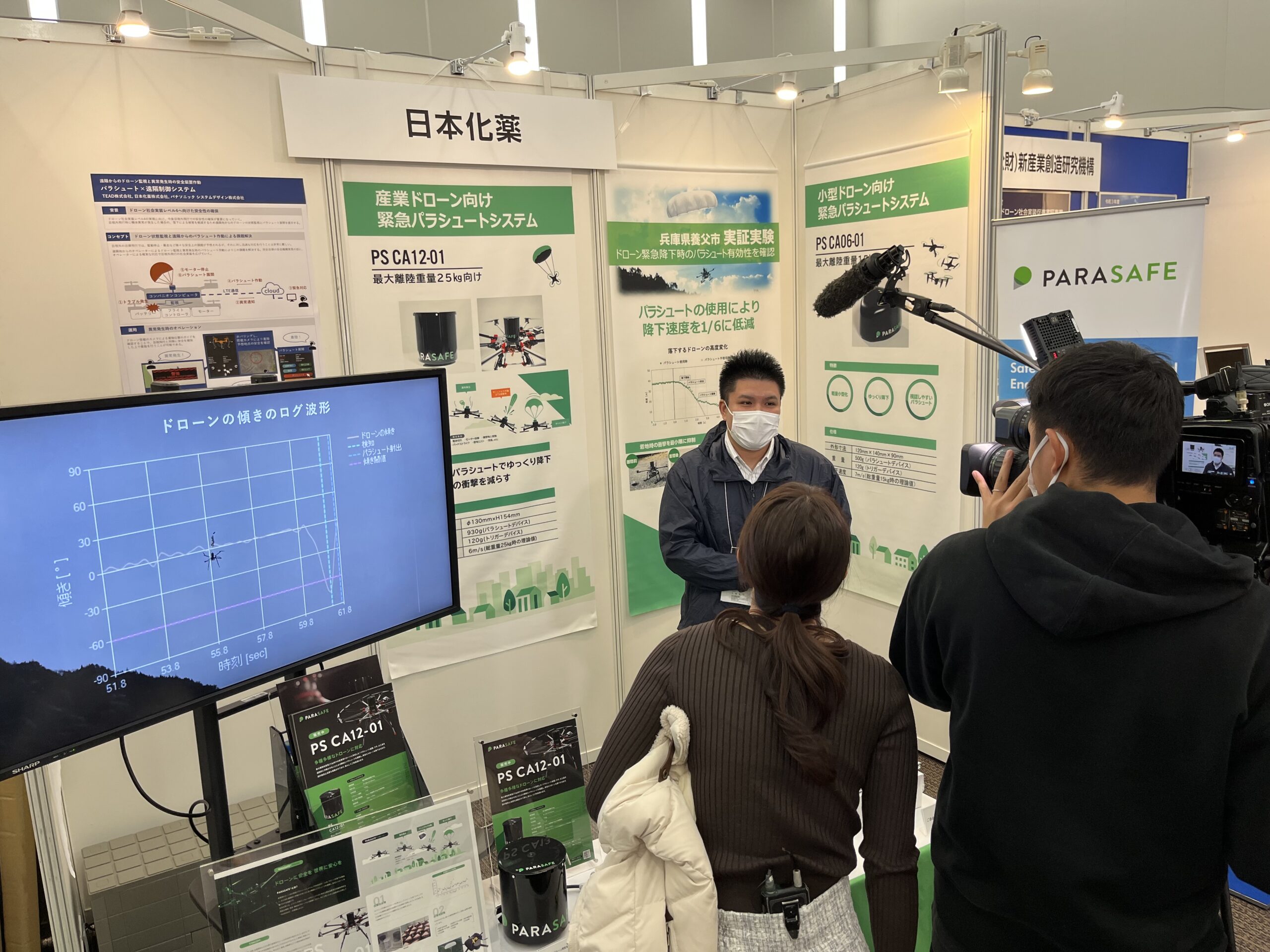 ​As we will continue introducing our new developed products at exhibitions in various areas and industry types, we would like to announce on this site whenever any exhibition is fixed.
If you have any question in drone's safety system, please do not hesitate to contact us.