Exhibition Report:"Nagasaki Digital DEJI-MA Industrial Messe 2023"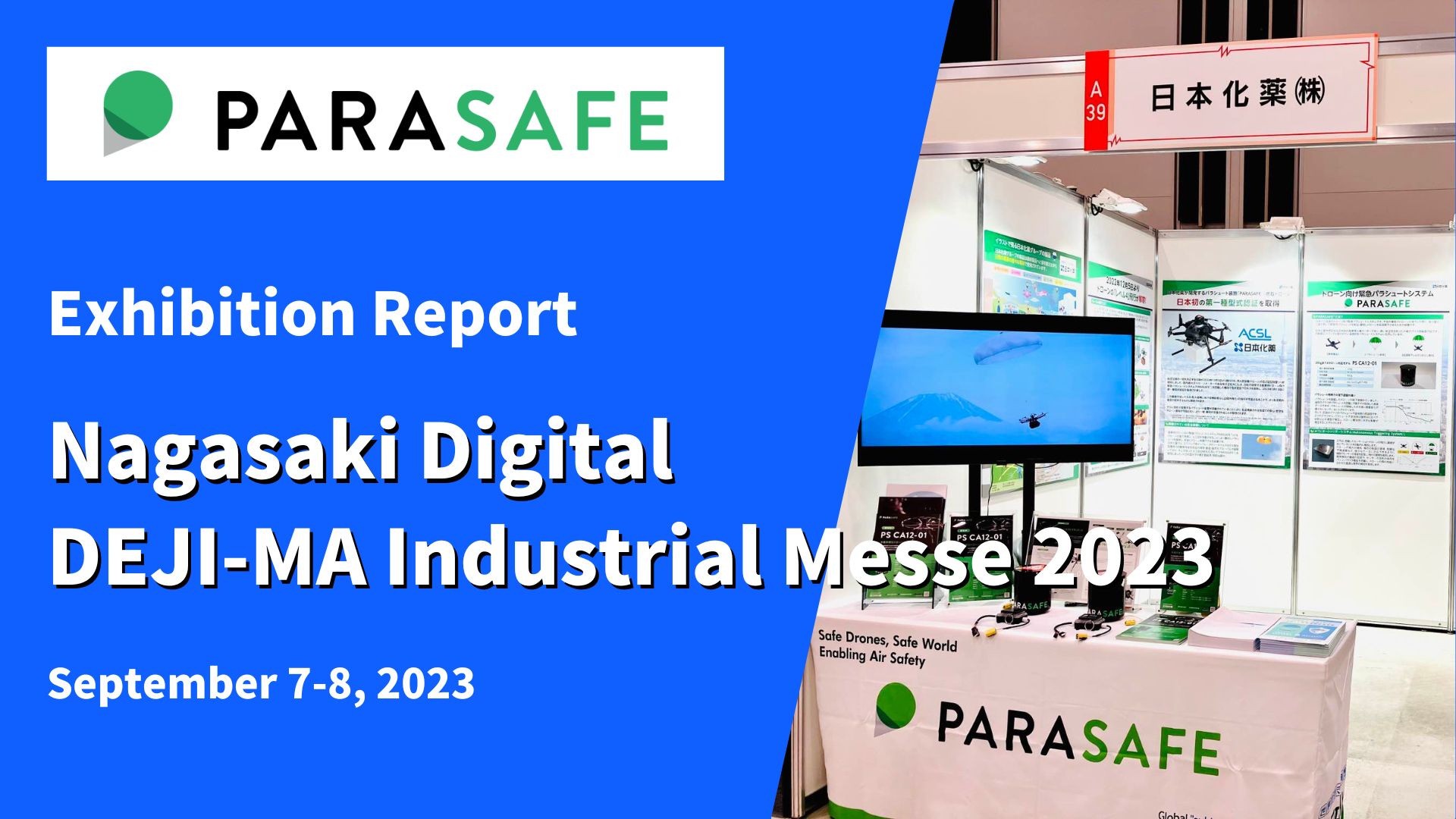 Nippon Kayaku showed its work in "Nagasaki Digital DEJI-MA Industrial Messe" which was held at Dejima Messe Nagasaki in Nagasaki city (Nagasaki prefecture) during September 7 and 8.

We exhibited various information about drone safety systems at the booth.
Also, we exhibited our developed float parachute system which is attached to marine garbage collection drone at the booth of Hokumei Sangyo, who promotes drone utilization in marine garbage collection difficulty area.

In addition to people from companies, many individuals visited our booth and it was a good opportunity to let many people know about drone safety system.
As we will continue introducing our developed products at exhibitions in various areas and industry types, we would like to announce on this site whenever any exhibition is fixed.
Please feel free to ask us about parachute, air bag and safety system about drone.